Roasted Red Pepper Dip: Recipes to Feed Your Immune Army
Posted by RB Schiff Vitamins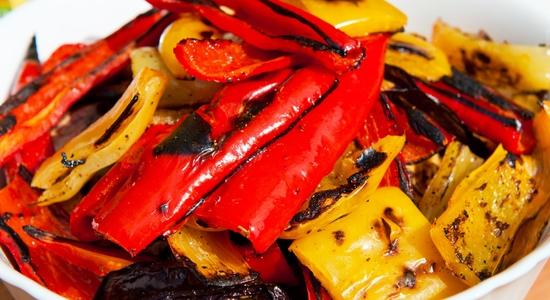 Roasted Red Pepper Dip
Did you know that red peppers contain more immune-boosting vitamin C than oranges? Serve this tasty dip with sliced veggies for extra nutritional power.
Ingredients
• 1 medium red pepper
• 1 (8 ounce) package cream cheese, softened • 1/3 cup milk
• 1 small garlic clove, coarsely chopped
• ½ teaspoon salt
• ¼ teaspoon ground pepper
• 1 cup fresh parsley, chopped
• ¼ cup chives, minced
• 1 teaspoon fresh thyme
Instructions
• To roast pepper: Preheat broiler and line a broiling pan or cookie sheet with foil. Cut pepper in half lengthwise, discard stem and seeds. Broil, cut side down, until blackened and blistered, about 6 to 8 minutes. Wrap pieces with foil and let steam about 15 minutes or until cool enough to handle.
• Unwrap peppers; peel off skin and discard. Cut each half into smaller pieces.
• In food processor fitted with blade, blend roasted pepper with cream cheese, milk, garlic, salt and pepper until smooth.
• Transfer roasted red pepper dip to medium bowl and stir in the parsley, chives and thyme.
Yield: 1½ cups