Joint Health Support*
We're committed to delivering high quality products for everyone's joint health*. To do this, we are constantly searching for ingredients and combinations backed by science. Ingredients like Glucosamine, UC-II and Uniflex that help support joint comfort, to name a few. Because when we're moving comfortably, we're better connected to what matters.
Innovative Ingredients
We relentlessly seek innovative ingredients and powerful combinations to support your joints, tissue and cartilage.*
1 vs 2
With our Ultra line, all it takes is 1 easy-to-swallow pill or soft gel a day, instead of two large Glucosamine & Chondroitin tablets, for your joint health.*
Joint Care
Our Advance line offers support for 5 signs of joint health: mobility, comfort, strength, flexibility and lubrication.*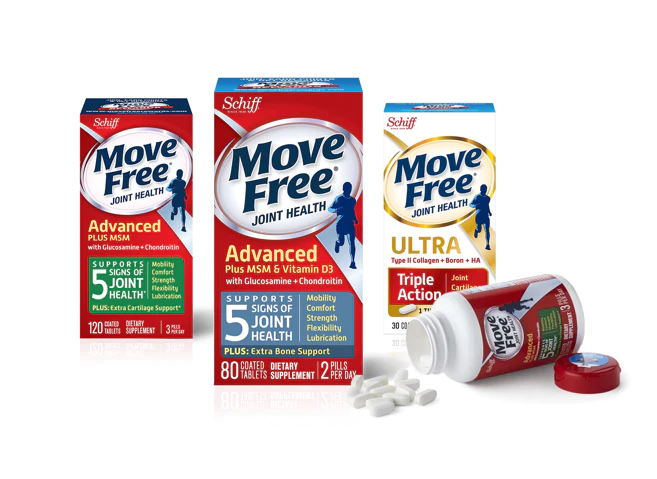 What Moves Us
We combine innovation and science to create better movement for everyone. Our biggest goal is to push joint health forward, so you can do the same for yourself. We believe, when you move, your world gets bigger. So we're here to help you never miss a step and keep connected to all the things that matter.
Shop Now
Have Questions? We Have Answers
Read through our joint health support FAQ, and find the answers you're looking for.
Follow us
Connect with Move Free to see our latest happenings.