Family-Friendly Digestive and Immune Support
For over 15 years, we have been dedicated to supporting digestive health for you and everyone in the family with breakthroughs and patented probiotic strains. Our probiotic is protected by a powerful protein shell allowing it to deliver more good bacteria to your gut which helps support digestive and immune health — so you and your family can get back to doing the things you love.
Digestive & Immune Support*
We are determined to support happy tummies everywhere. That's why we are here to support your digestive health with innovations and patented probiotic strains like BC30.* Because when your digestive health is supported, you can take on whatever comes your way.
3in1 Support
Enjoy our Digestive and Immune Support Gummies that supports minor abdominal discomfort, occasional bloating and immune health.*
The #1 Probiotic Gummy Brand
Great tasting probiotic gummies that are easy to fit into your daily routine.
Patented Probiotics
Our patented probiotic BC30 is designed to survive stomach acid 100X better vs. leading yogurts.
Ultra Gummy
Our premium range of gummies include 4X more good bacteria vs. Digestive and Immune Support Gummies.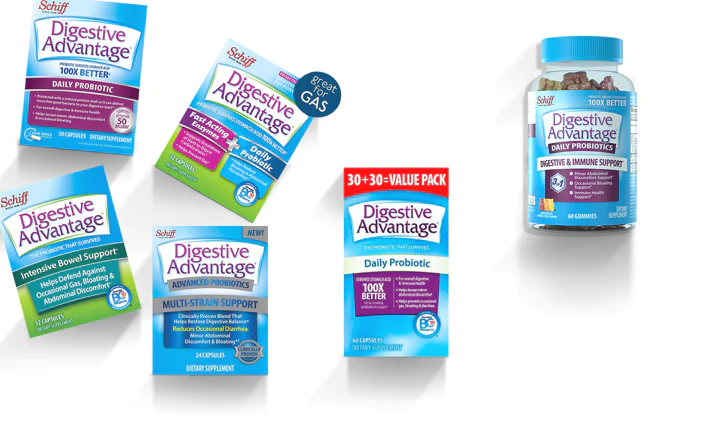 More Support for More Advantage
Looking for specific digestive health support? We know digestive health issues can range. Which is why we offer a wide variety of products to address your specific conditions like Lactose Defense, Gas Defense and IBS.
Shop Now
Have Questions? We Have Answers
Read through our digestive health support FAQ, and find the answers you're looking for.
Follow us
Connect with us to see our latest happenings.