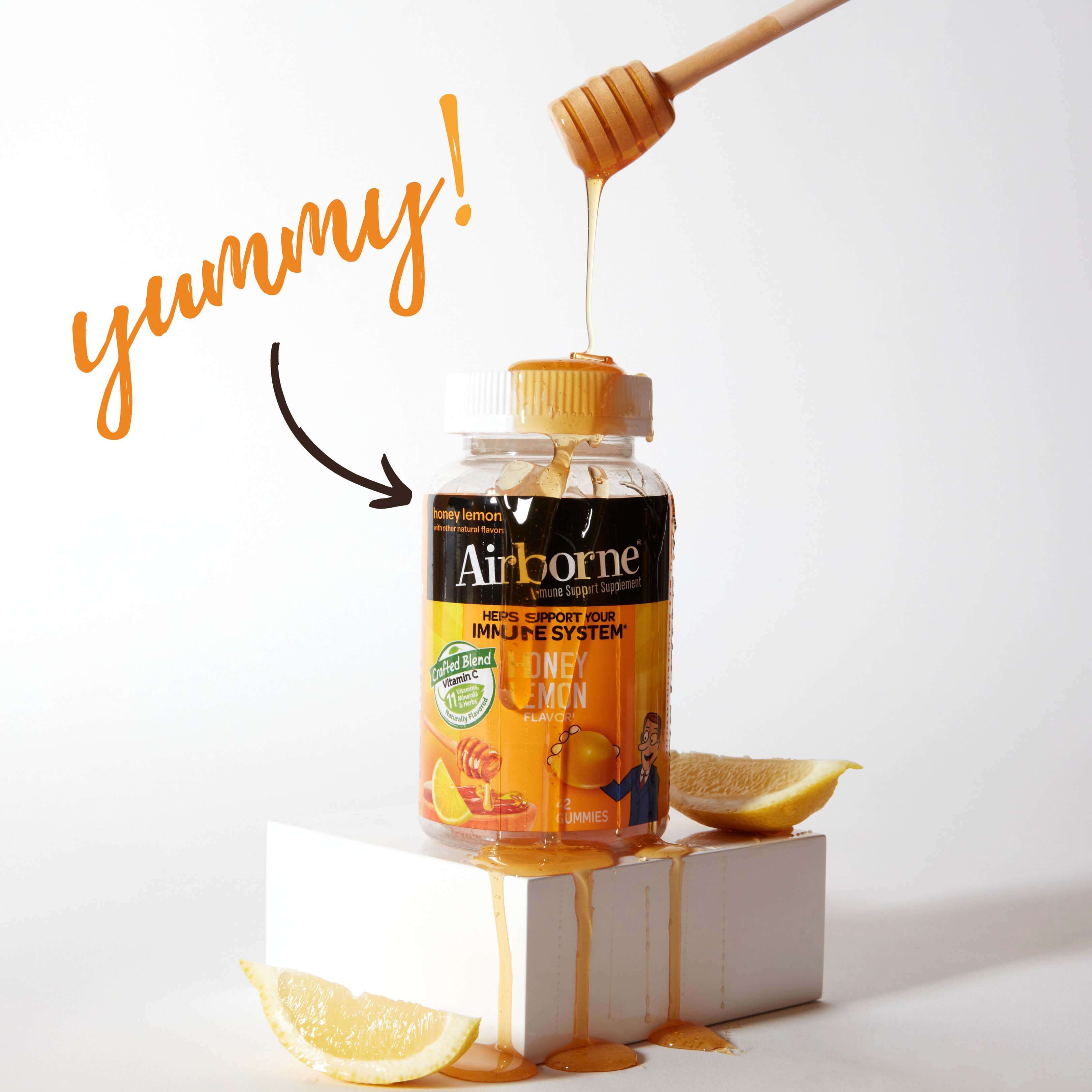 A honey of a gummy
Say hello to the best combination of sweet and tart! Our NEW Honey Lemon Flavored Gummies are the bee's knees; they're easy to chew and buzzing with benefits. Made from a carefully crafted blend of ingredients and a proprietary herbal blend, this delicious, daily serving of immune support* offers so much more than Vitamin C*.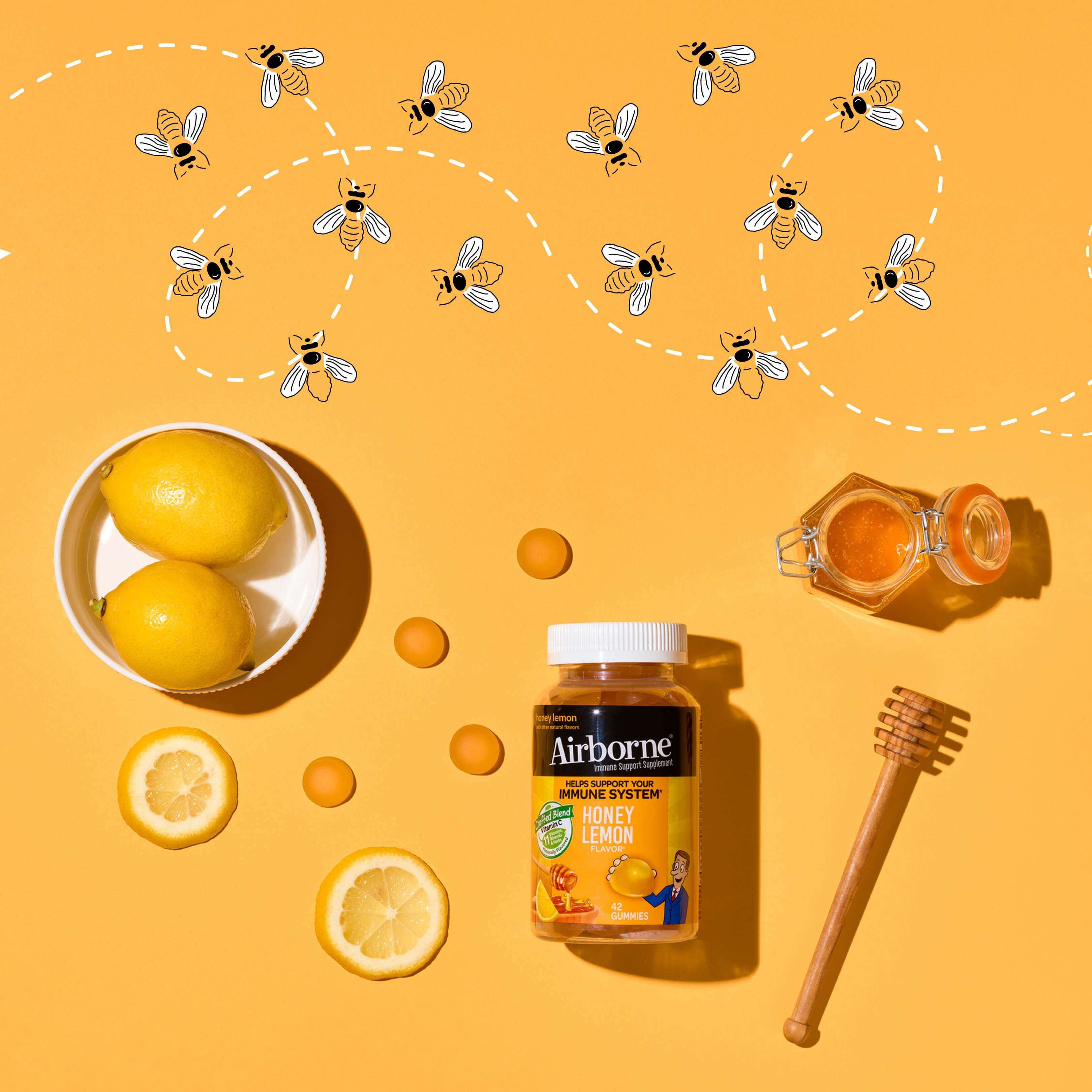 Immune support* that's meant to bee
Providing more than 200% of your daily Vitamin C value, these tasty gummies also contain Vitamin A, E, and D (plus they're packed with Zinc & Selenium). On top of this, they're gelatin and gluten free, naturally flavored and contain no artificial sweeteners or added colors.