Brain-Healthy Recipe
Posted by RB Schiff Vitamins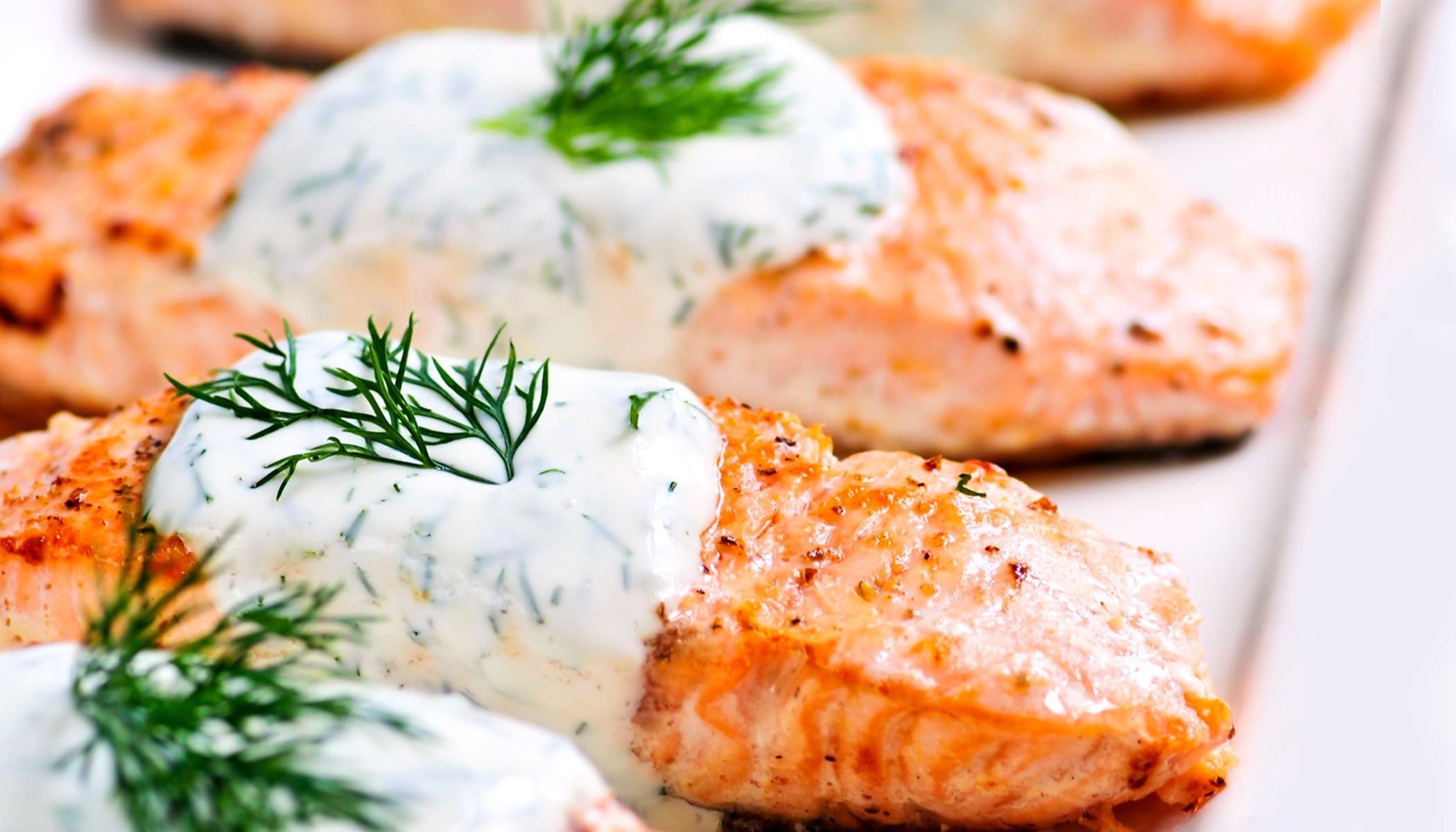 Looking for a tasty, brain-healthy dinner recipe? The Roasted Salmon with Creamy Dill Sauce is a favorite and has even been known to convert salmon-haters. Salmon is rich with omega-3 fatty acids and important vitamins and minerals that help support brain function, and bone and skin health. It's also a quick and easy recipe, even for inexperienced cooks!
Roasted Salmon with Creamy Dill Sauce
Ingredients for 2
2 wild salmon filets
1 tablespoon coconut oil
salt and pepper
1 cup canned coconut milk (shake can before opening)
1 lemon, juice only
2 teaspoons whole grain mustard
¼ cup dill leaves, chopped
Additional fresh dill for garnish, if desired
Method
Preheat oven to 350 degrees. Place salmon in a glass or ceramic baking dish. Spread coconut oil over filets and sprinkle lightly with salt and pepper. Cover dish with foil.
Bake in the center of the oven until salmon is opaque and flakes easily when poked with a fork, about 18 minutes.
Meanwhile, combine the remaining ingredients in a small bowl and whisk smooth.
When ready to serve, place salmon on plates and top with a spoonful of sauce. Top with additional fresh fill, if desired.
By Cat Ruehle